As consisting of possible both short-term and long-term benefits it's necessary to ask ourselves what we want to achieve, and why are we doing things this way when choosing student co-operation activities. But rather than just an expenditure in budget we'd like to consider student co-operation activities as investments with low-risk high-reward mentality – and when keeping both eyes on the purpose it can be easily kept that way.
So, how we have decided to dance our dance and make the best out of it?

To put it simply, we aim to be among top-of-mind when the future superstars in the field of IT consider their options where they could have the very best opportunity to both pursue their career ambitions and having a blast with like-minded people. 8 hours per day for roughly 45 years is quite a chunk of your time, right? Hence, if we can somehow ease the challenge of choice of spending more or less of that time, why wouldn't we do it?
Regardless of the occasion, event or act, the essence of student co-operation is practically always same for us. It's about telling a story and ensuring that the right people will hear it. Story about our culture, who are we and what we do best. And most importantly, how you'd benefit for joining our team of Makers. By right people we mean people who share our way of thinking and acting: driver's seat mentality, high fives rather than elbows, rocking the stage and doing your share with passion as well as built-in willingness to be part of creating better and sustainable tomorrow.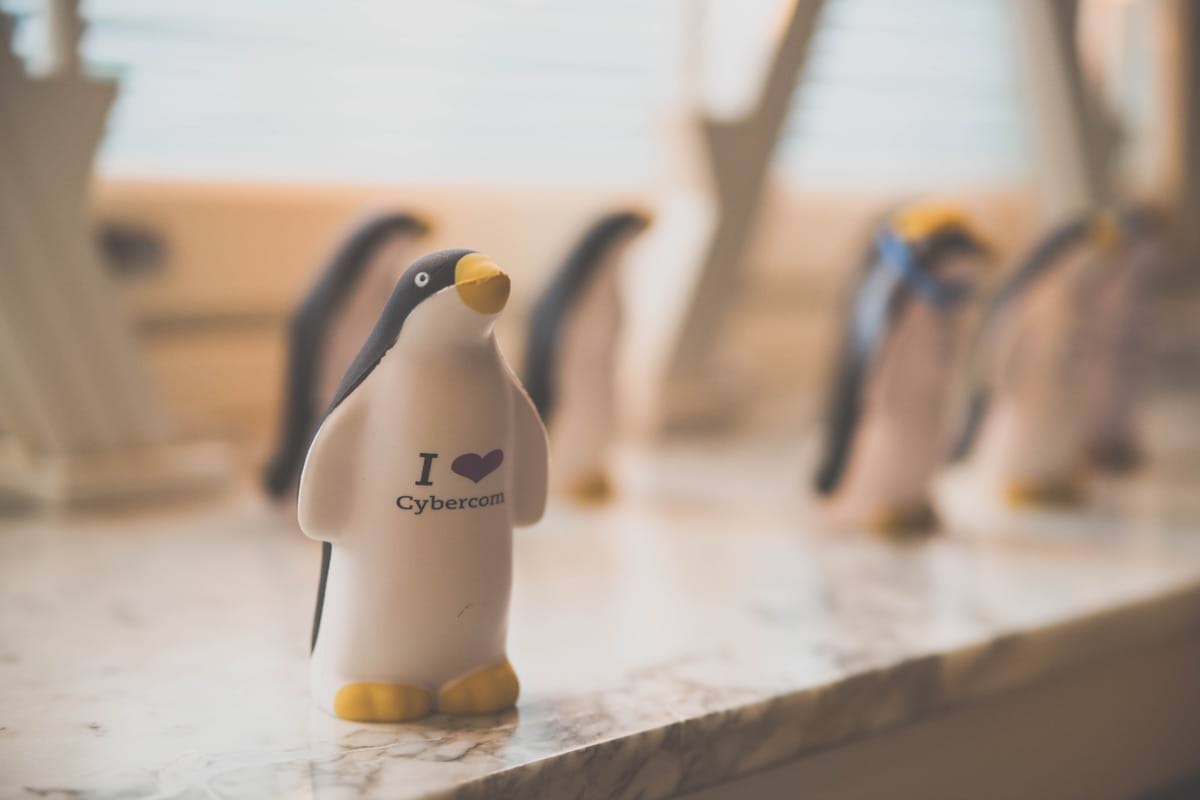 When we tell our story, we believe in participating and being visible and close to the right people
Coverage through marketing materials and campaigns, swags as well as our beloved undercover penguin ambassadors (they are actually the world's most accustomed penguin species to the urban lifestyle, just check Tampere University campuses or our offices and you'll see) are naturally great part of it.
A lot is also about people who give the face to the company as without people it's hard to identify to anything, because in addition to roles, projects and tasks you get your hands into, it's equally important with whom you'll do it. That's why we have a full squad of our Makers when we go to chosen recruitment fairs such as IT Hekuma and Yrityspäivät.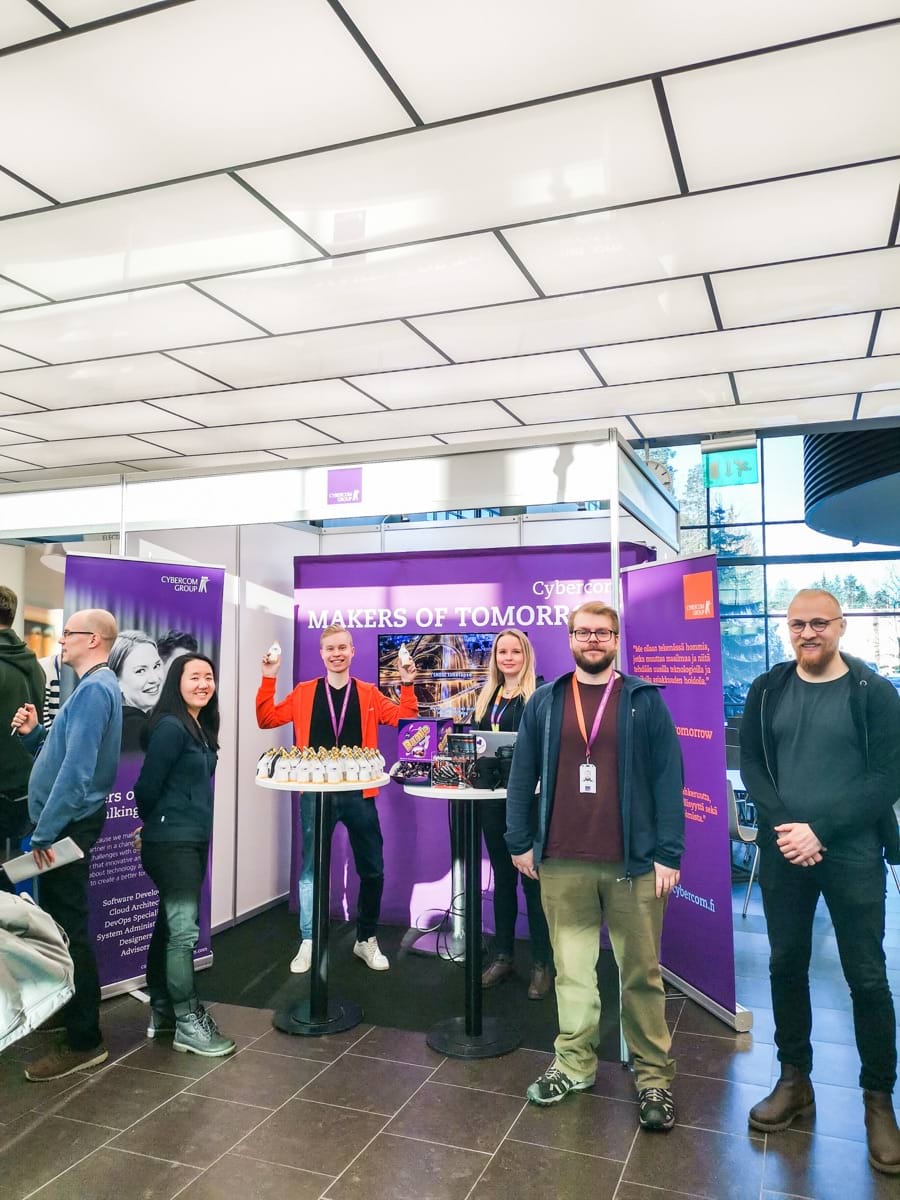 Our Makers at Yrityspäivät 2020 at Tampere University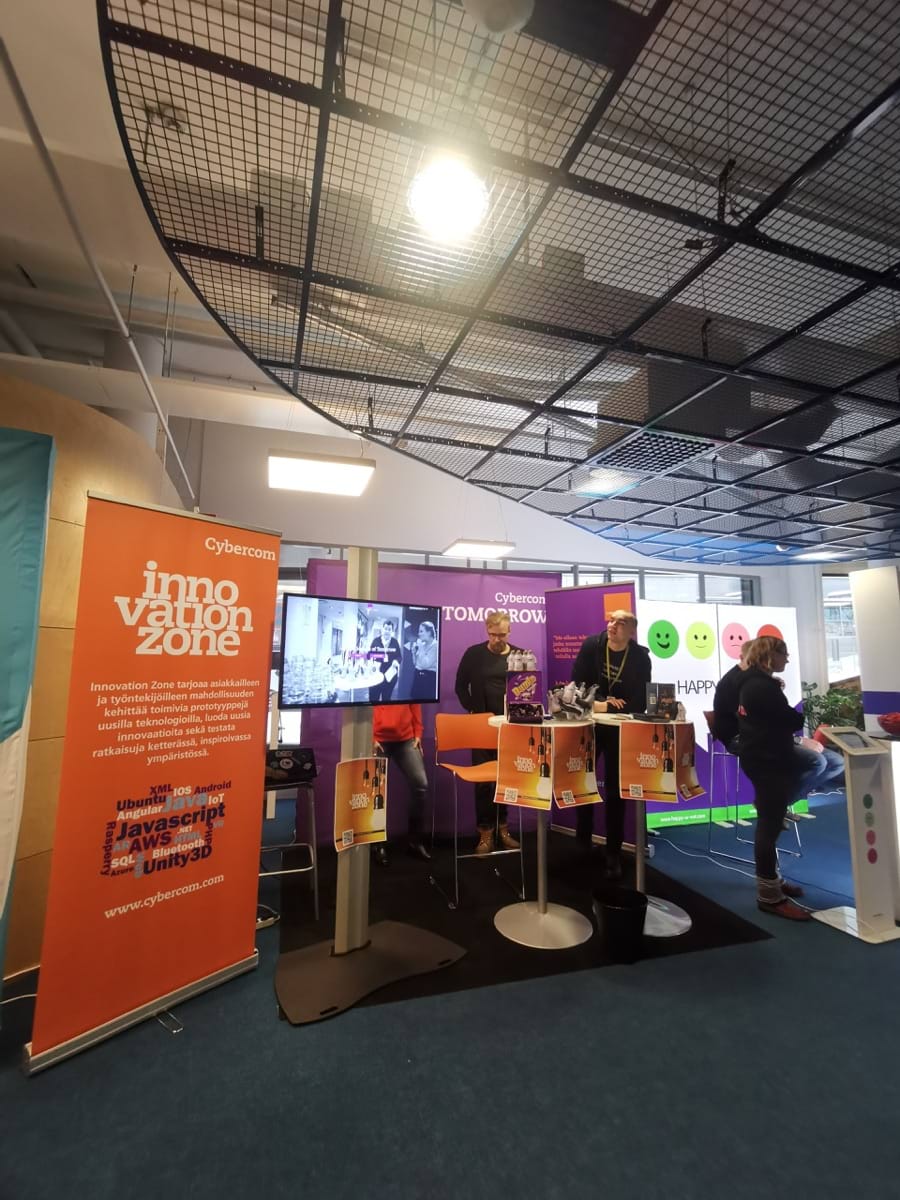 IT-Hekuma, the biggest IT student fair in Finland at Tampere University
These recruitment fairs are awesome way of connecting and chatting with great amounts of students during relatively short period of time as well as opportunity for us to tell in person why choosing us could be one of the top choices of your career regardless if it's at hand now or later. In addition to chosen high volume crowd events we believe also in more intimate and chill events with cozy atmosphere, and that's why we co-operate with student organizations and organize events such as excursions with them.
For instance, at the end of February we had the privilege and joy to host excursion for the students of Luuppi ry at our office. The theme of the excursion was Maker's Tournament which consisted of playful team sport activities circling relatively precisely around our values Trust, Innovation and Passion featured with adequate selection of food and beverages and chilling with friends.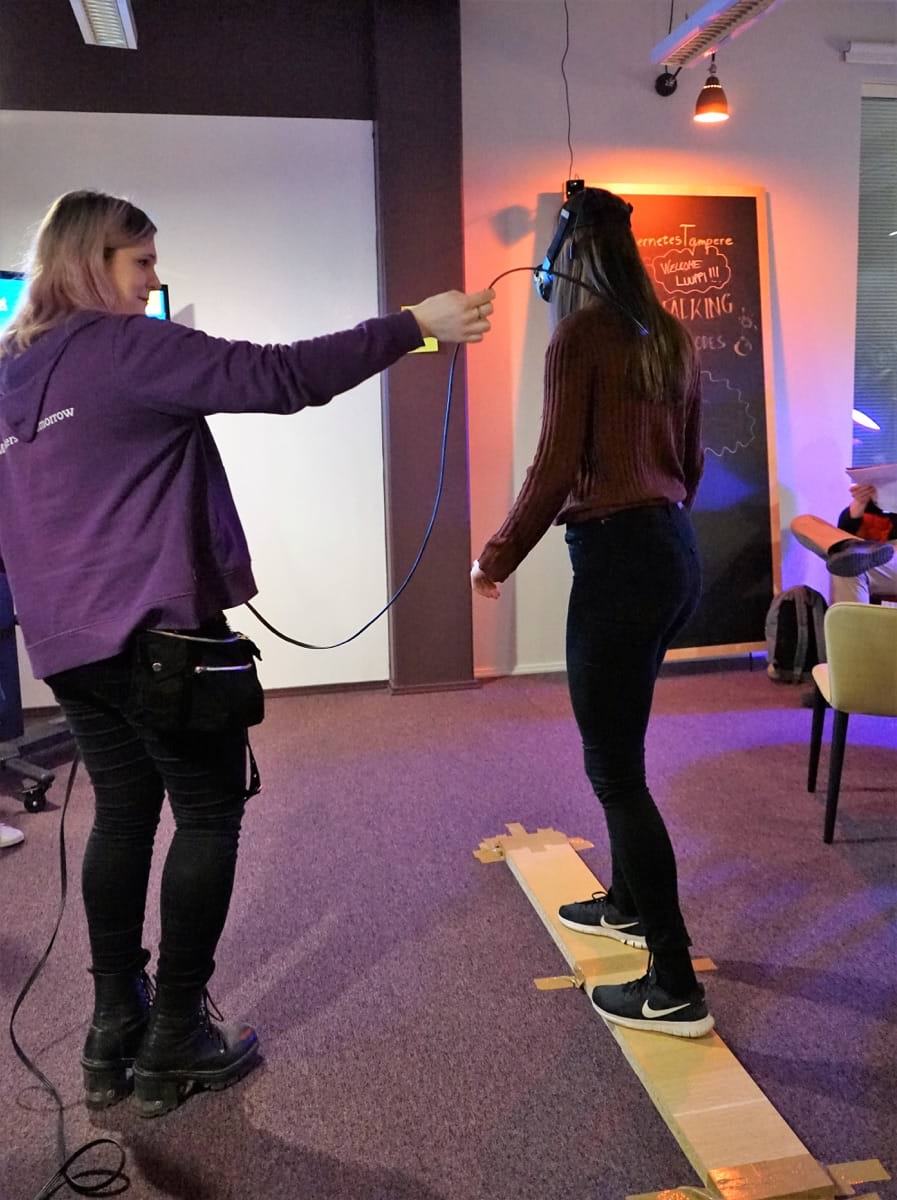 Our Systems Specialist Mira guiding Luuppi students to experience VR plank walk
Similar kind of event in terms of group size was held at the beginning of March when we hosted hackathon and sauna evening for TeLEalumni ry at Technopolis' Kansleri venue.
Hacking the AWS DeepRacer at Tele-alumni evening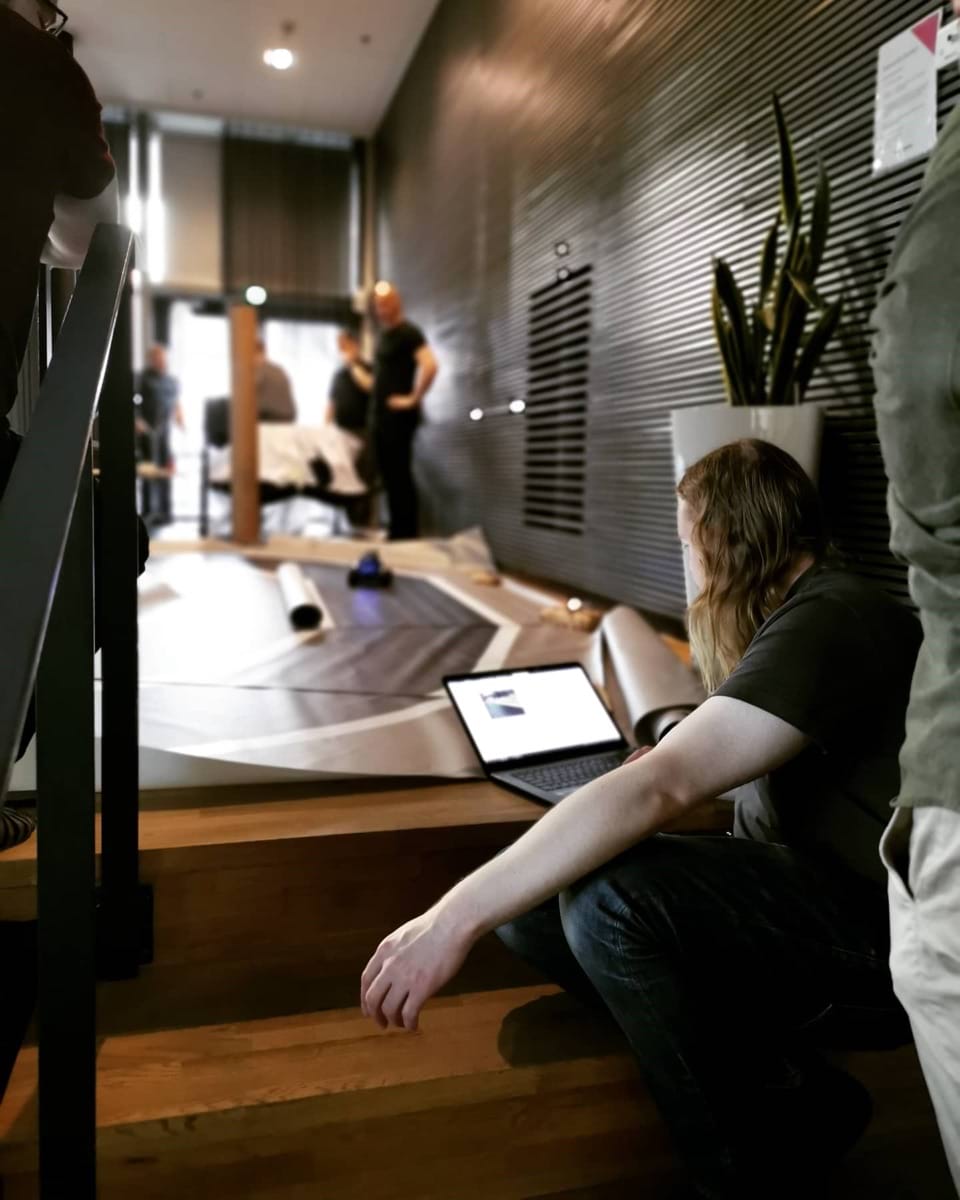 Test drives
Alongside events it's rewarding to have functioning employee ambassador activity to tackle and ease the challenge of reaching the right people outside fairs and events.
Our experts giving targeted lectures at for instance Tampere University about our areas of specialties and our team members who are simultaneously studying provide awesome way to tell our story to their friends, acquaintances and peers. Foundation for word-of-mouth is of course healthy and well-led organization culture which can be honestly recommended.
Otherwise it would be like putting a sticker to a case of sour cream and saying you have ice cream. And hey, I'm not saying sour cream is bad but when the sun is shining on a summer day and you're buying ice cream you probably expect to get ice cream too, right?
Our objective of staying at top-of-mind is of course more than being physically near to the right people. Radio commercials around the glorious May Day done by skilled students at Wappuradio and Radiodiodi as well as info screen coverage at universities are good examples what's up and incoming!
This video commercial was made by Tampereen Tietoteekkarikilta TiTe as a student cooperation project. Main actor is TiTe alumni (student at that moment) Henri Kasurinen.

So, what could be the best outcome from our chosen approaches to student co-operation activities?

People will remember companies for instance through funny stories, mutual experiences, human interaction, penguins and other likewise evenly bizarre memories and we want to be part of making them.
You might come up with our people or content years after connecting with us for instance as job applicant, client or other stakeholder and remember that one excursion day, radio commercial or conversation with some of our Maker which hopefully made you smile and nod to yourself that these people are actually pretty good guys and gals.
On the other hand we might have just suitable job opening for you right now and – to be honest – there isn't many things career-wise that can beat the superwoman and superman stories in which new relatively inexperienced team member grows into the role, keeps developing step after step and is also having fun during the journey with us.

However, whether the win-win situation occurs sooner or later, these kind of highlights of weekdays are without a doubt the reason why we are doing what we do.