When Amanda Åström, 34, walked in Cybercom's office, she knew she had found her place. As an AWS consultant she gets to utilize her wide work experience from the past.

*
Amanda has only been working for Cybercom for three weeks, but she has already established her morning routines: first she gets a cup of coffee to warm her freezing fingers, then she greets nearby colleagues and opens emails and Slack. The rest of the day flies by when she familiarizes herself with the new systems.
Soon it's time for the real deal. Amanda's calendar is already filling up with customer meetings. Being part of the customer projects is the thing Amanda is most looking forward to.
"I got interested in Cybercom because the company supports sustainable thinking. Their aim is not just to make money but to think further."
CODE IS BEAUTIFUL
Amanda and two other consultants got their job after finishing 12 weeks of intensive training organized by Cybercom and Academy. The course was part of Cybercom's plan to create new job opportunities and offer jobs for career changers in tech industry.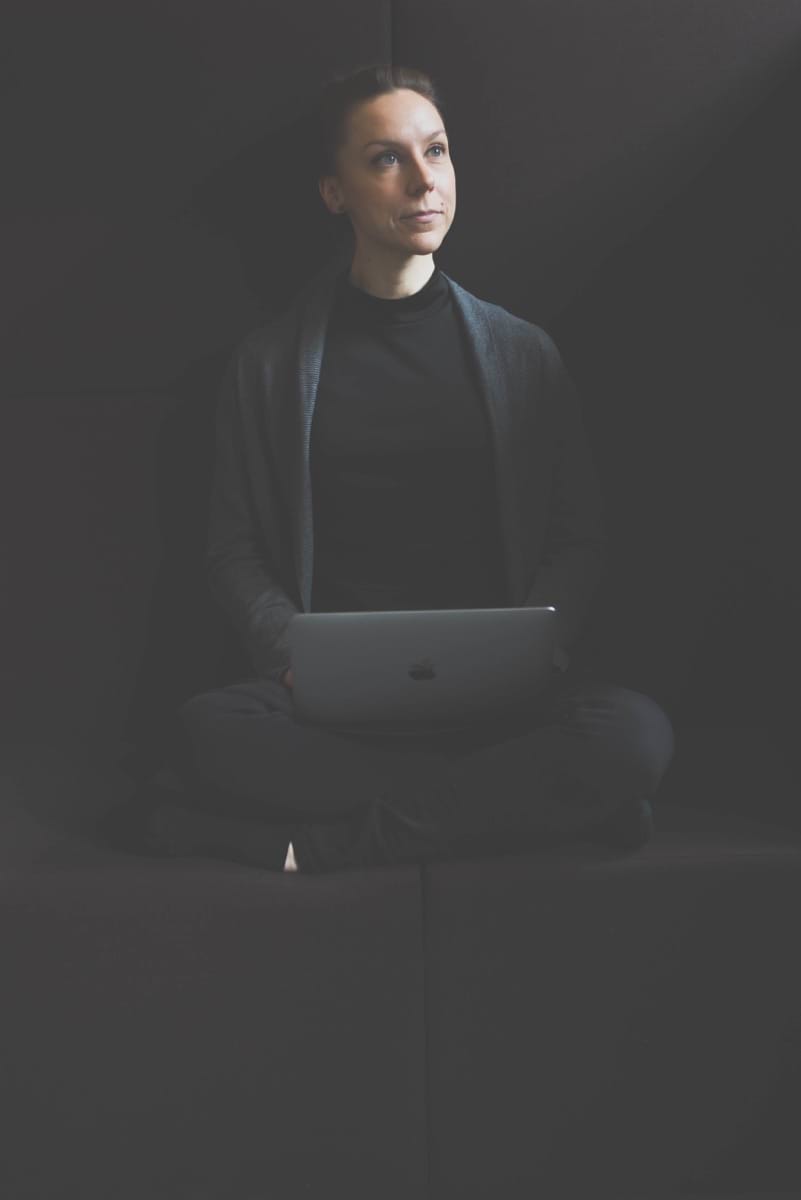 Amanda's path to cloud specialist has been eventful. When she was a teenager, she dreamed of becoming a professional ballet dancer. The she studied early childhood education and business before realizing that information technology is her calling.

"I think that code is visually beautiful. I like to look and create it."
She believes that her past experience makes her more open-minded with different kind of projects.
"For example, I've worked for Posti and it gives me insight on how they can develop their services. Everything I've done has taught me something I can use in the future."
ENCOURAGING WOMEN

Only 27 % of people working in IT in Finland are women. Amanda has noticed that after she began to study IT there's been a lot less female coworkers.

"Maybe women are not that interested in coding and more focused on ICT and IT business."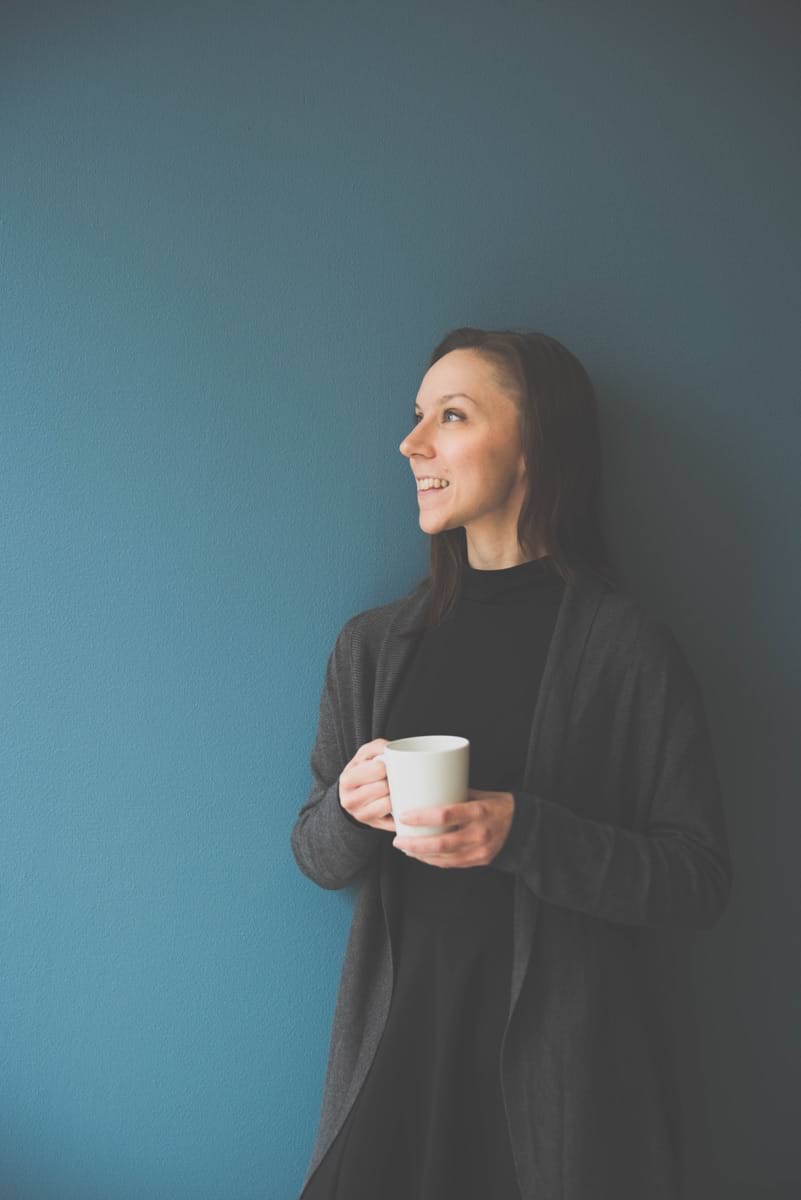 She wonders if one reason is that women are afraid to work in male-dominant environment.
"Even I got comments on how brave I am for choosing this path."
Gender gap and glass ceilings are not issues in Cybercom – but Amanda still feels like she really wants to prove herself.
"I can't wait to start my first customer project and to show how much we women can."
HIERARCHY – WHAT'S THAT?

Tapio Koivisto, the head of Cybercom Finland, walks in the office and waves hello. Amanda was happy to notice how low Cybercom's hierarchy is. She hopes that she gets to know her new coworkers better during the upcoming trips and events Cybercom is organizing.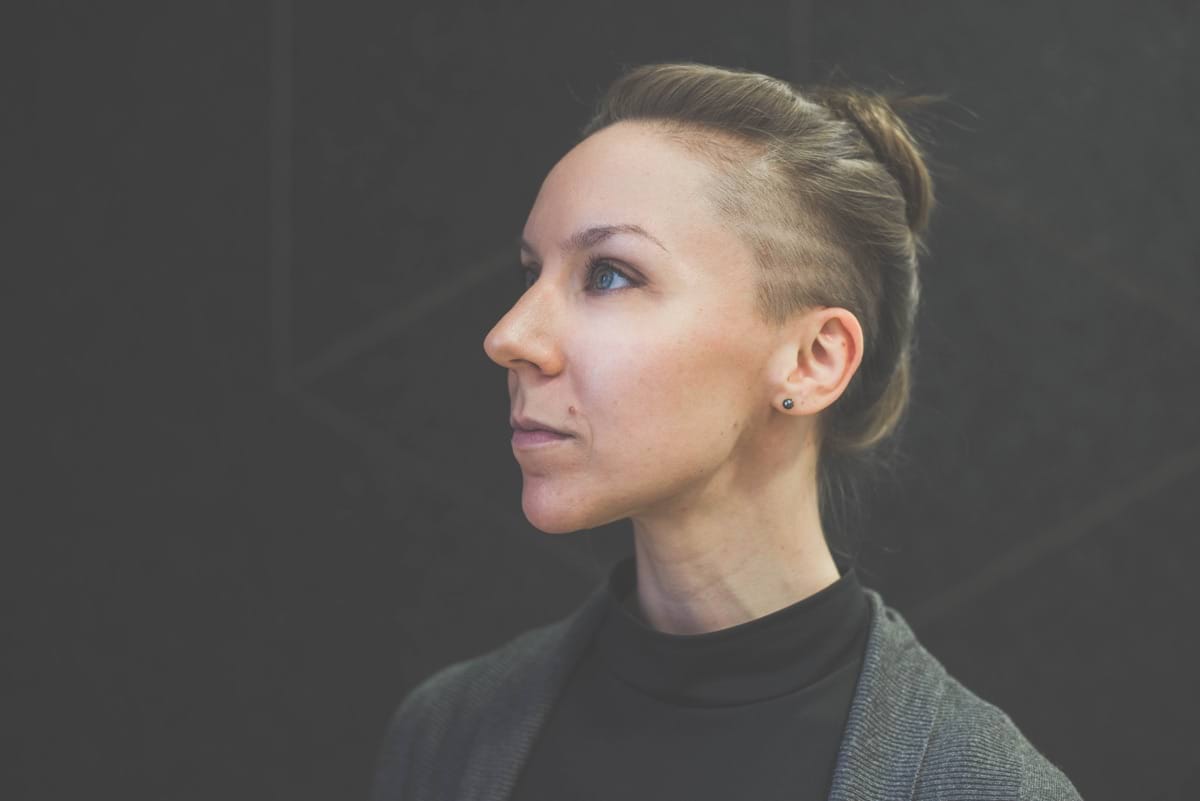 Many colleagues have already been asking what Amanda and the others learnt on their intensive education. They decided to set their invention up in the office lobby. The device recognizes different emotions using AWS IoT Button. User gets results telling how many percent of each emotion they are feeling.
"People were in awe when we presented our project for our unit."
NO TWO DAYS ARE THE SAME

After her workday Amanda spends an hour in a bus on her way home from Helsinki. That's when she starts studying. She reads what AWS has been launching or practices for her next AWS certification exam.
"Our teachers emphasized lifelong learning. Technology develops all the time and that requires constant education."
In fact, it's the continuous change that fascinates her. She enjoys the versatility of consultant's job.
"I like that every day is different that the previous one. That's when I truly feel like I can fulfil myself."
In the future Amanda hopes that she can become an expert in customer projects.
"AWS education with Academy became on of the best summers of my life. Because of it a lot of pieces fell in right places in my life."
Read more: Balettitanssijasta AWS-pilviasiantuntijaksi
Amanda is working as a Junior IT consultant and AWS specialist in Cybercom. Cybercom brings together top-level cloud specialists, who focus on communality and learning from each other. Our experts will help companies to build cloud services based on Amazon Web Services (AWS) with years of experience with DevOps and cloud technology.