We help our customers build innovative digital services based on Amazon Web Services (AWS) with many years of experience in our cloud and DevOps expertise. 
Now we want to strengthen our AWS cloud professionals team and invite you to join our team of Makers of tomorrow! We are looking for you to build, maintain and develop further new cloud services for a wide range of different kind of clients. 
How is this role like - what are the pros?
Building service entities based on AWS cloud architectures takes shape from definition to design, and all the way to development and deployment. In this role of Cloud Architect/Specialist, your purpose is to work closely in the core of both technology and our clients' business. By utilizing your broad skillset around AWS, you can seamlessly add value to our customers by bringing thoughts and ideas on how our customers can benefit from cloud solutions in the best possible way. 
We want to address that we are dealing with major players in the Finnish business market in our client relations. We are building big and business-critical solutions and services to our clients. This means working as an AWS professional at Cybercom; you have all the chances to utilize all your capabilities and skills with modern and the newest AWS technologies, try new things to develop working in the projects and choose your path to develop your own professional skills to the wanted direction. 
In co-operation with our clients, we are building business services with cloud-native tools, and the ultimate goal is to innovate and build efficient services. This means that acting in the role of Cloud Architect / Specialist is not outside the business logic, understanding about the whole entity is key to success in this role. 
What are the options, nuances and requirements in this role? 
As an AWS Architect/Specialist, we expect that you will be able to communicate fluently with people in different roles in both Finnish and English and have an inherent interest in grasping the technical side of AWS as well. All our AWS professionals' common thing is that they can execute "hands-on" technical work in the projects when needed. And this aspect is something that we also expect from you. 
From the skills and professionality point of view, there are different priorities, in which your core skills may be. These nuances and directions of your interest can guide and define your role as an AWS Architect / Specialist in our team: 
Several years of experience on the traditional IT-infrastructure and also experience on building the AWS cloud services. This means you are interested in planning and designing architectures and/or being the strong builder and executioner of these architectures.  
DevOps mindset; You master modern ways of setting things up with native tools and code, and you find a way to automate everything, from infrastructure to business logic.
Code aspect; application development on top of AWS platform. You can understand the code and speak the same language with the software developers, but sometimes you might also go one step further than just planning, an actually do the implementations.
If some of these, or maybe all, is your core skill - we really would like to have you in our team!  

In case you became convinced, that this could be your next career move to work in Cybercom team, apply now! We read your application as soon as possible and will get back to you soon.
If you want to know more - please contact Head of Talent Acquisition Karoliina Heikkinen, you will find her contact information from the career-site.
Hope to hear from you soon!
---
Seamless cooperation between Cybercom & Amazon Web Services 
Cybercom has been an AWS partner since 2012, which gives us a strong foundation to design, build, migrate and operate many different workloads on AWS.

We are an AWS Premier Consulting Partner and have over 200 certified professionals in the Nordics. We are also an official next generation and audited AWS Managed Services Provider and a DevOps Competence Partner.
We have a strategic collaboration with Amazon Web Services (Cybercom AWS Business Group) to help companies and organizations accelerate their journey to the cloud and boost their digital transformation.
So, what are these Makers? 
Our mission is: "We are Makers of Tomorrow". Now, you are probably thinking, what does it mean? Let us explain it to you.
Makers, because we make digital happen. We believe in talking less, doing more. We know that innovative and sustainable solutions are as much about technology as what the tech can actually do. 
Tomorrow, because we want to create a better tomorrow. Digital development and sustainable development should always be synonymous. We learn from experience, benefit from our collective capabilities and are creative in how we apply technology. This is how we are creating solutions for a sustainable digital future.
---
If you identify yourself as a stone-hard professional and to whom high quality is of great importance - then absolutely! If it comes naturally to you to avoid being stuck on just one way to do things and you can see the "big picture", Cybercom has definitely a lot to offer.
If you'd like to know more about our lives here at Cybercom, the best way to do so is to follow our social media accounts on Facebook, Twitter & Instagram!

Read what other Makers tell about their work at Cybercom!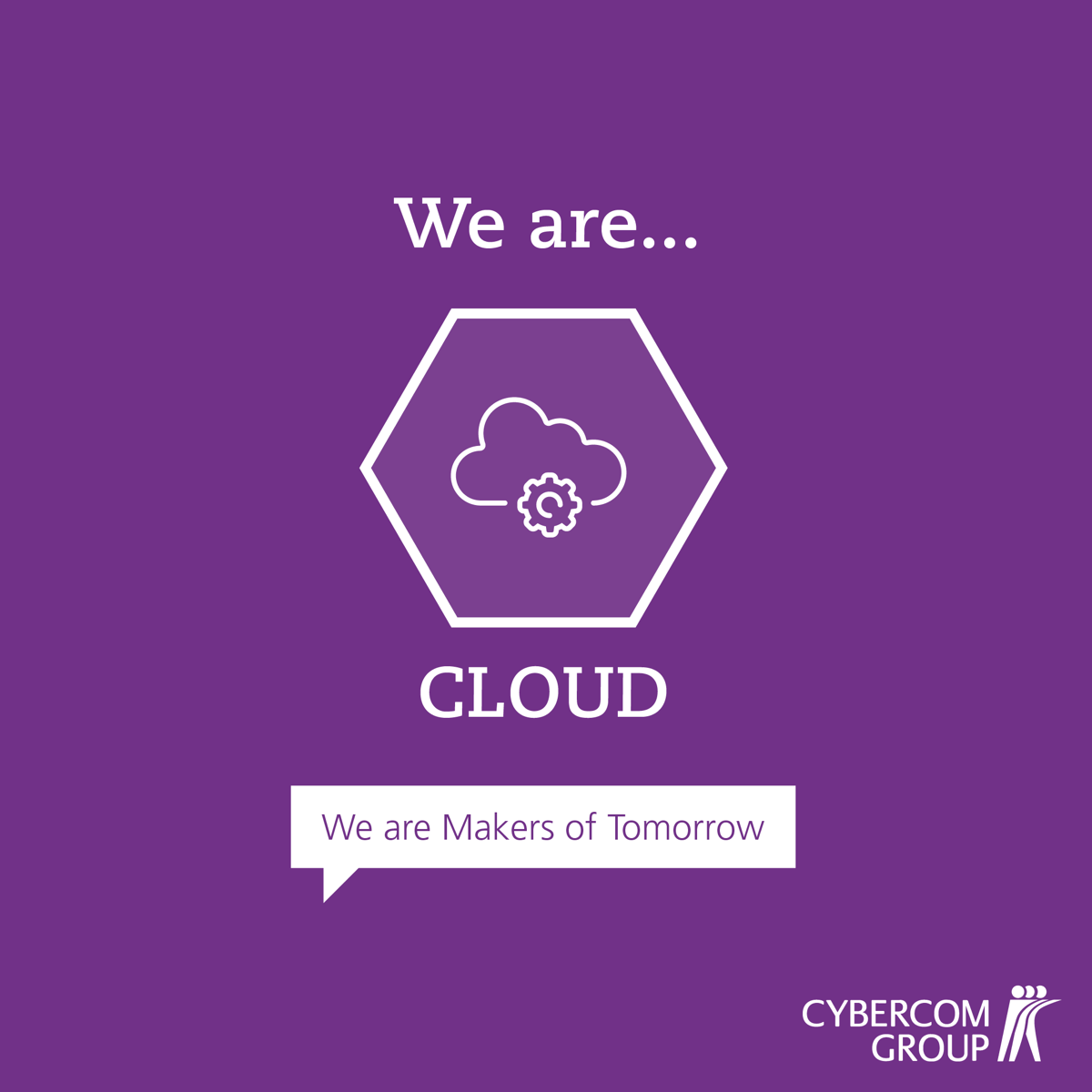 Additional information
Remote status

Flexible remote
We usually respond within a day
Or, know someone who would be a perfect fit? Let them know!