Makers are "Duck and covered"!
New Slack-channel appeared!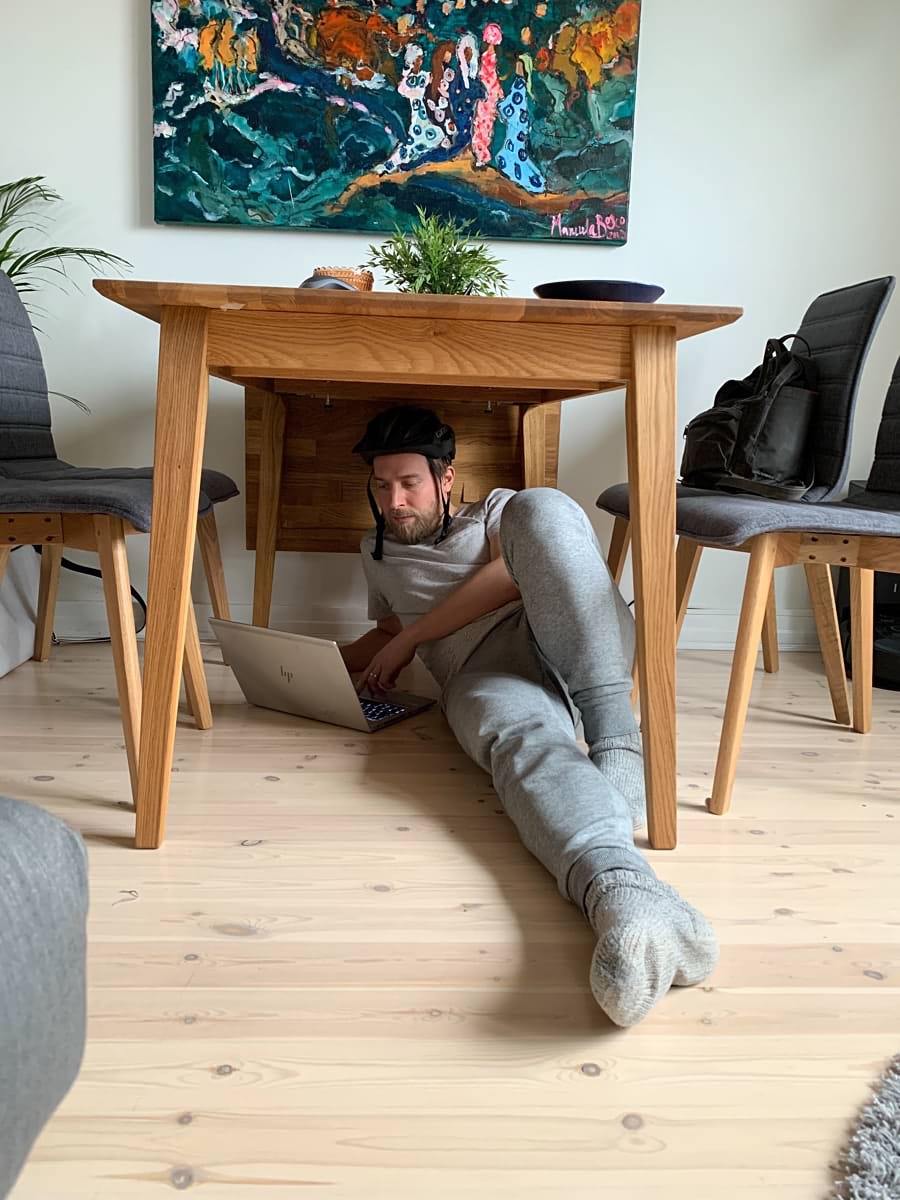 Last week's Wednesday our Head of Finance Tommi Grönholm (in the picture) launched the following message in our general Slack-channel: 
"In a current situation where most of us are working remotely, we would like to welcome all our Makers in Cybercom Finland (yes, more than 10 people are allowed) to join Slack channel #duckandcover to keep our coworking running as lively as possible and to provide a channel where to share good tips and thoughts for working remotely. Some competitions will be arranged and the first one is already launched."
---
This is the starting point, from where the story started and awesome pictures from our colleagues started popping out to the channel. 
From our career-site you can find some sneek peaks about the pictures - rest of them you can find from our Instagram or Facebook page.