Microsoft Ignite - THE Azure Event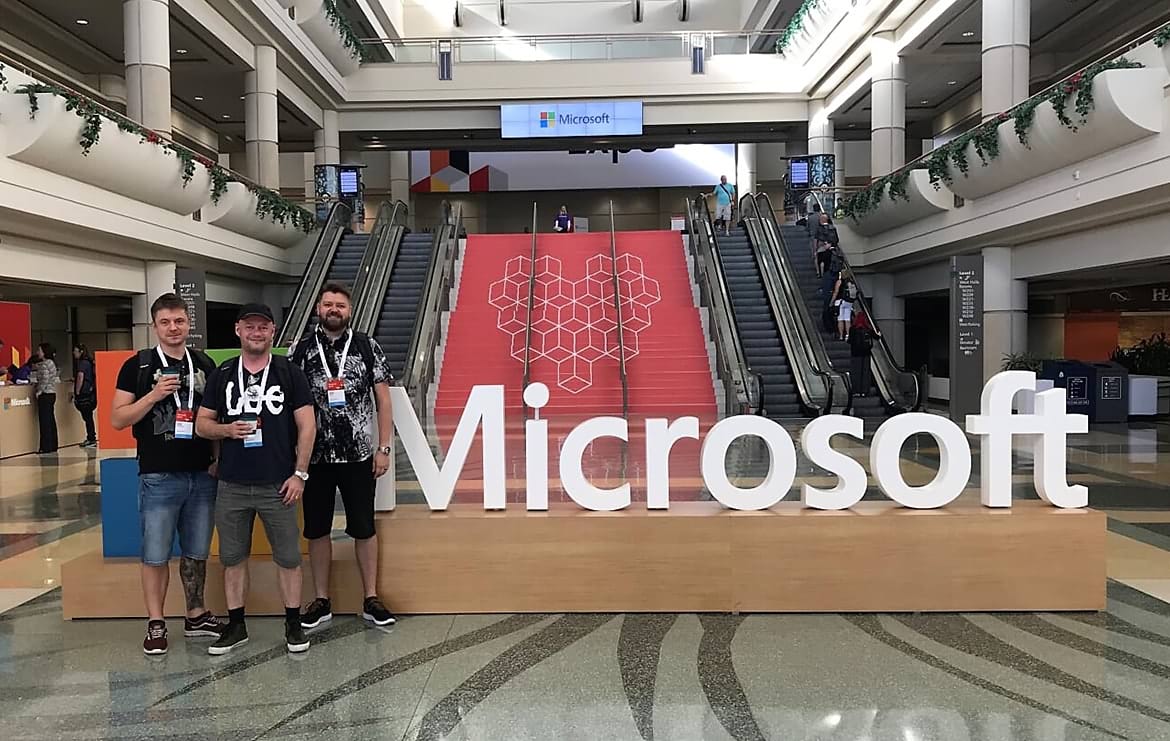 We arrived to sunny Orlando few days before the event to enjoy the beautiful surroundings and amazing weather, that was quite different from what we left behind us in Helsinki.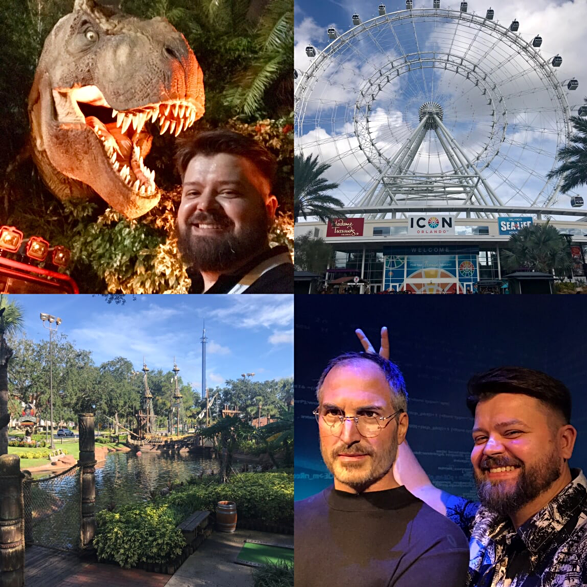 Full Force Ahead

When Monday morning arrived, we all were like kids in a candy store – Microsof Ignite had started.

The event kicked off with a full force when the Vision Keynote of CEO of Microsoft Satya Nadella stepped on stage. The space got crowded very fast and many of the visitors had to follow the event from the overflow areas. Shorter than expected, the keynote included topics revolving around the new Open Data Initiative by Microsoft together with Adobe and SAP – clearly a strategy to go against Salesforce.
The opening speech was followed by keynotes from Julia White, Corporate Vice President of Azure, and Scott Guthrie that were mostly about new announcements. To me, these announcements seemed to be more or less evolutionary rather than revolutionary – many of the features are highly welcomed by us and our customers, and it was great to hear that old services are about to get proper updates as well. 
As a sidenote, a small but significant update Micorosft had done on the event itself was the release of the Book of News, containing all major releases and updates from Ignite, and from the Azure side their Updates webpage that contained all news and highlights from Ignite.

Azure Blueprints and Azure Policies 

To begin with, let's cover the topic that, in my opinion, is one of the most important ones.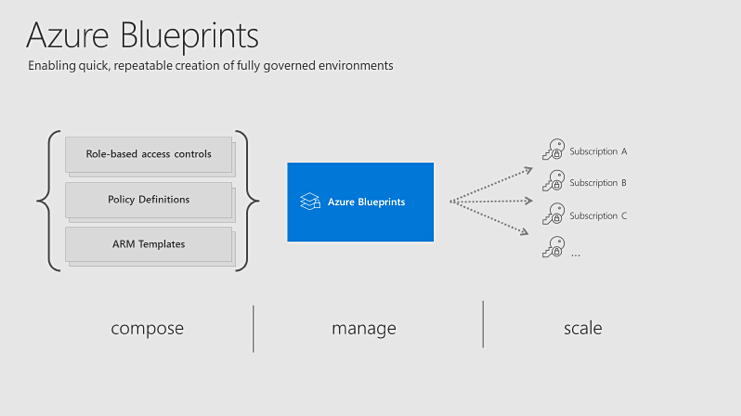 Service governance is critical to maintain a working and secure environment especially if cloud usage is growing. If you do not have any management, you will end up with environments that run in oblivion – no one knows what is happening with them. 
To ensure that subscriptions can be easily provisioned and maintained, Microsoft published Azure Blueprints. In addition to this, the earlier released Azure gained more features and more efficient utilization together with blueprints. Best of all, these are completely free – there is no reason not to use them.

More information: Azure Blueprints and Azure Policies

Azure Confidential Computing

Azure Confidential Computing answes the growing needs of security while data is in use. A case in point is the Trusted execution environments that utilize Intel SGX capable hardware for running critical data.

More information: Azure confidential computing

Azure Monitor as Full Stack Solution

We were thrilled to hear that Azure Monitor is finally being transformed into a service to cover all your monitoring needs. With the help of Azure Monitor you can collect metrics and logs from your applications, all Azure resources, and even custom sources and analyze and respond to them as needed.

More information: Azure Monitor as a Full Stack Solution

Azure Data Explorer

Interested in lightning fast exploration of structured or unstructured data? Great news, this very interesting PaaS service is built exactly for that. The feature was created internally at Microsoft to analyze massive amounts of data coming in from Microsoft services and now this feature is in preview for all to make customs solutions for near real time analytics.

More information: Azure Data Explorer

Check out all the most interesting new releases from my original blog post.

It goes without saying that one of the hottest topics in the event was artificial intelligence, and it recurred in many of the presentations. It was clear that Microsoft's take on AI is that it is the future, and this could be seen in e.g. Azure Digital Twins, IoT platform updates and Azure Sphere that is now in public preview.

On the non-Azure side of things, the biggest announcement was the General Availability of Window Server 2019 and SQL Server 2019 public preview that is aimed at big data. And on a less serious side of releases I personally got the biggest laugh of the conference out of the release of Azure Data Box Heavy. It is a cart that you can push around and that can be used to transfer one petabyte of data into the cloud.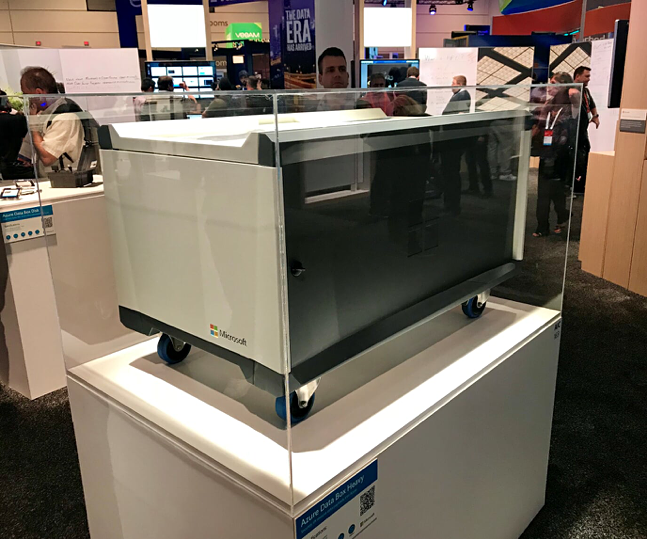 If you missed Ignite, you can find the presentations from
Microsoft YouTube Channel
. 
All in all, this year's trip across the Atlantic was harder than ever before with bigger sleep deprivation and worse jet lag. The pace of the convention and happenings surrounding it also seemed more hectic than before with all the announcement and, well, age might be taking its toll on us as well. Despite this big thanks to all our partners and customers that we met at our various events during the week.